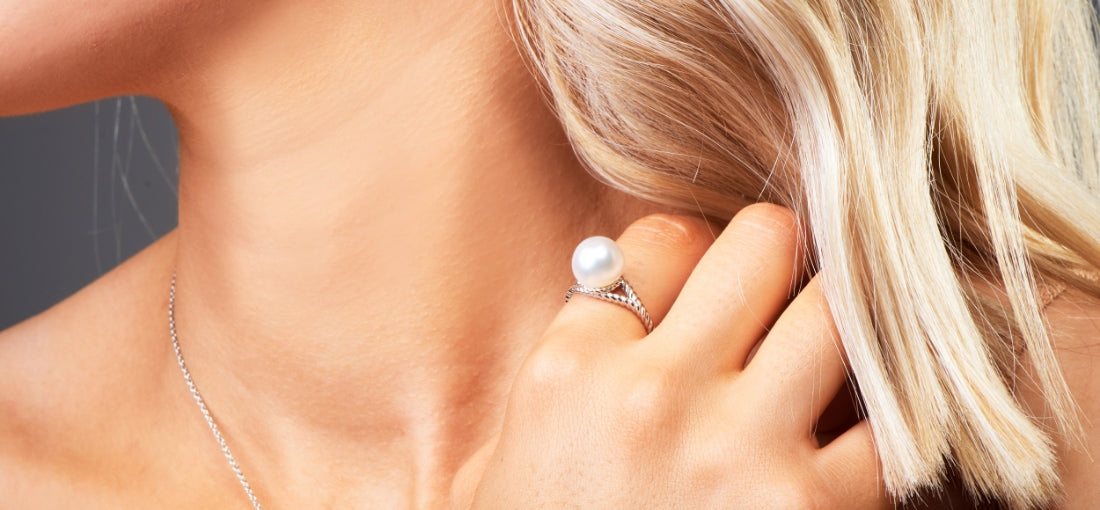 Perla by Autore
Discover the allure of Perla by Autore's exclusive South Sea Pearls, radiating rarity and sophistication.

With a radiant glow, our exclusive South Sea Pearls from Perla by Autore are precious, rare and exquisitely presented. Our impressive collection of pearl necklaces, pearl earrings, pearl bracelets is sure to impress.
Each Autore pearl in our 18ct gold range is weighed, measured and assessed according to the AUTORE Five S's – Shine, Surface, Shade, Shape and Size, and come with a personalised Certification. Sterling Silver and 9ct Gold Perla by Autore pieces come with an authentication card.
Unlike other gemstones, the pearl is the only natural gem that is organic in nature, found inside of the soft tissue of a shelled mollusc such as an oyster, mussel, or clam. Pearls are a natural beauty and a timeless choice.